Home Security Systems.
What to Know Before You Buy.
When it comes to buying a home security system, sometimes it's hard to know where to start. Shop for your ideal home security solution smarter with the insider knowledge found in this guide.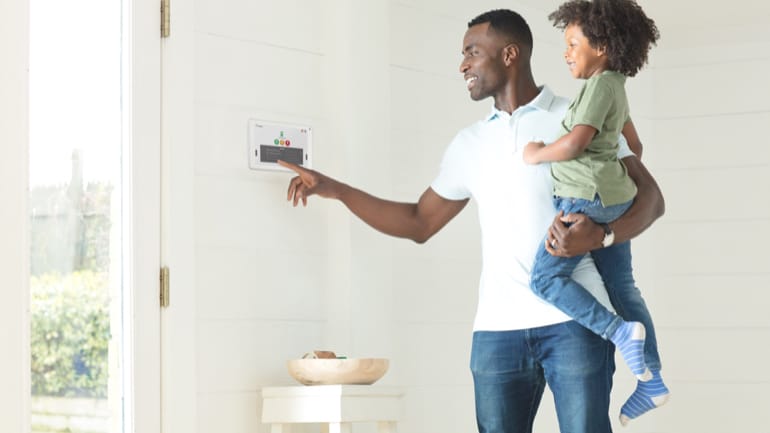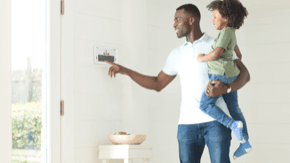 What Is a Home Security System?
Home security systems, sometimes referred to as alarm systems or burglar alarm systems, come in many shapes and sizes. However, all of them have one goal in common: to help protect you, your home, and your loved ones from break-ins.
Usually, a home alarm system will consist of a central hub or control panel that acts as the "brains" of your system, as well as a series of sensors designed to detect intruders if they attempt to enter your home. Many systems also offer video surveillance equipment or devices that help detect other potential threats, such as housefires, flooding, or carbon monoxide poisoning.
The Anatomy of a Home Security System.
Cameras
Overview
Doorbell
Outdoor
Indoor
Security Cameras
What's the last thing any criminal wants? To get caught. That's why adding video surveillance to your home security system is such an effective way to help deter potential intruders. Even just seeing a video camera on your property may cause a burglar to think twice before they try to break in to your home (or steal that package you've been waiting for).
There are three types of security cameras offered by most providers. Since they're built for different locations around your home, some of the lens angles or other features may differ, but the core technologies, such as infrared night vision, HD recording, clip saving, and two-way talk, often stay consistent.
Security Sensors
Overview
Motion
Door and Window
Glass Break
Home Security Alarm Sensors
Security sensors are some of the most important components of any effective home security system. When purchasing an alarm system for your home, consider adding these three primary types of intrusion sensors.
Environmental Sensors
Overview
Smoke and Heat
Flood
Carbon Monoxide
Potential home invasions aren't the only threat to your home's (or your family's) safety. Environmental hazard sensors can help protect you against dangers such as carbon monoxide, housefires, and flooding.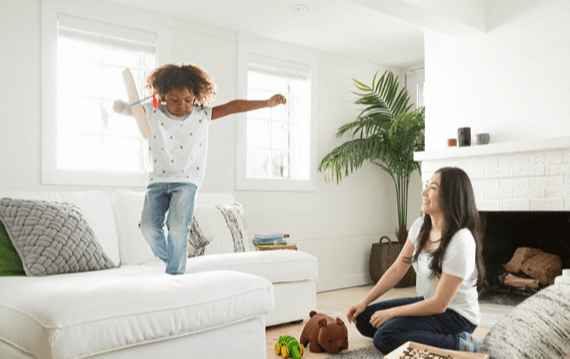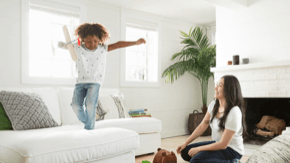 Do I Need a Home Security System?
Think of a home security system like a homeowners insurance policy. Like homeowners insurance, a home alarm system is something you hope you'll never have to use, but if the need ever arises, you'll sure be glad you have it.
This is especially the case when you consider that a home security system can help protect you and your family from much more than just potential home invasions. Depending on the equipment you select, your system may also help alert you and local emergency services in the event of a fire, a flooding basement, or dangerous levels of carbon monoxide.
If you have elderly loved ones living with you, your system may even include a panic button or life-alert pendant. These devices are particularly handy in the event of an accidental fall or similar emergency, when your loved one might not be able to reach a phone and call for help.
In addition, if your security system integrates with your smartphone or other smart home devices, you can even use it to do things like see who's at the front door via a surveillance camera, or unlock the door for your kids remotely when they get home from school.
DIY vs. Professional Installation.
Some alarm companies require you to schedule a time for a professional technician to come to your home and set up your security system. It can be an appealing option for those who don't get along with electronics, but other customers dislike the time it takes.
Other alarm companies offer do-it-yourself or "DIY" alarm systems that you can easily set up yourself, usually with little to no help or hard-to-find tools. And some DIY systems, like Frontpoint, even come pre-programmed so you don't have to manually link all of your equipment to your control panel.
If you're interested in purchasing a DIY system, make sure the company you're buying from offers free customer support, in case you need help during the installation process.
Frontpoint marks the sweet spot between professional service and DIY convenience.
Compare Home Security Providers.
Comparing security system providers is a bit easier than comparing thousands of one-off, standalone security devices you can collect from eBay or Best Buy or the hardware store.
Still, it's a process. When your family's safety is on the line, it's smart to search, search, search until you find a cohesive system with great service that gives you the comfort you want.
Here's a comparison chart you can use as a guide while you're shopping around. Feel free to add other categories that are important to you.
| | Vivint | Frontpoint | SimpliSafe |
| --- | --- | --- | --- |
| Installation Fee | Starts at $49.99 | DIY ($0) | DIY ($0) |
| Equipment Packages | Starting at $599 | Starting at $255.96* | Starting at $229.96 |
| Monitoring | 100% cellular | Tri-Path: Wi-Fi, Cellular, Ethernet | Broadband with 2G TMO cellular backup (Soon to retire) |
| Monitoring Rates | Starts at $29.99 | Starts at $44.99 | Starts at $14.99 |
| Price Lock | No | Yes | No |
| BBB Rating | D | A+ | A+ |
| Z-Wave Compatibility | Yes | Yes | No |
| Contract Length | 48 months | Month-to-month | Month-to-month |
Data gathered 11/18/19
Security and Smart Home Automation.
With the advent of Wi-Fi, Z-Wave, and voice-recognition technologies, it's easier than ever to integrate smart home devices into your home security system (and vice versa).
At its most basic, a smart home is any home that uses at least one internet-capable device to control or regulate daily household tasks.
Let's say you have an app on your mobile phone that lets you lock or unlock your front door remotely. That, in essence, is what smart homes are all about.
Typically, smart homes use multiple devices, all connected via a central control unit or hub, to help fulfill a variety of routine functions. Smart home systems can do almost anything from turning on the TV to turning on your sprinklers.
Whatever you're looking for in a smart home, make sure to shop for devices that seamlessly integrate with other companies or smart home systems. That way, you won't have to buy a new system if you ever add to or upgrade your existing equipment.
Smart Locks
Smart locks give you keyless entry to your home by either punching in your code, clicking your key fob, or opening your app. Plus, you can set multiple access codes to better track who's coming and going from your house and sync with other devices to set routines.
Smart Lights
Smart lights serve smart home and security goals equally well. With smart bulbs and smart lights, you can dim or turn off multiple lights in one touch to set the tone for bedtime, or you can toggle lights remotely to make a suspect think twice before targeting your "empty" house.
Smart Outlets
Smart outlets add mobile control and automation to any device that plugs into an AC outlet. Now you can turn off energy-suckers like TVs in one tap and stop worrying if you accidentally leave your straightening iron on—you can control it from work.
Make your smart home secure.
Make your security smarter.
It's unbelievably easy with Frontpoint.
Frequently Asked Questions.
How do home security systems work?
There are a lot of different home security systems out there, but most work based on a similar principle.
For example, when an intruder trips one of the sensors in your system by opening a door or window, that sensor sends a signal to your system's control panel, triggering a high-decibel siren (if one is included in your system).
If you purchase a home security system from an alarm company, your system may also include professional monitoring. This means that when one of your sensors is tripped, your system also alerts a monitoring center in another location.
When this happens, a trained security expert receives the alert and will try to contact you via your system's control panel (if it's set up for two-way communication) or by phone to make sure you're okay. If you're unable to respond, or if you're in a real emergency, the security expert will contact local first responders to assist you, typically staying on the line with you until help arrives.
How do I choose the right equipment for my system?
That depends on your home's size and layout, as well as your specific needs.
A good place to start is with your home's primary entry points, such as your front or back doors. Believe it or not, these can be some of the common places might try to break in, so you'll want to have security sensors on each one. If the main floor of your house has any large windows that someone could fit through, consider protecting those with window or glass break sensors, too.
If you have any large living spaces, you may also want to purchase a system with a motion detector or two, depending on your needs. These devices will help detect intruders if one gets inside your home.
If you're unsure which equipment you should include in your home security system, many alarm companies offer a free home security consultation before you buy. A trustworthy company will also provide you with a full, detailed quote at no extra charge with information about your equipment, monitoring service (if included), and pricing.
What if I rent my home or apartment?
Just because you rent your home sweet home, doesn't mean you don't deserve to feel safe and secure in it. But whether you can install a home security system in the place you rent may depend on your landlord, your property manager, or your rental agreement.
Some home alarm systems, for instance, are hardwired, which means they may require drilling holes in your walls or doors so you can run cables through them. Generally speaking, rental property owners frown on this, because it means they may have to pay for repairs if you move somewhere else. Not to mention, if your system is hardwired into your living space, you may not be able to take it with you when you move.
However, many alarm companies offer wireless home security systems. These systems require no drilling to install. This also means they're much easier to set up, take down, and take with you in case you need to move into a new home or apartment. And as an added benefit, a wireless system has no cords for criminals to cut, making it much more difficult for a would-be burglar to get past your home's defenses.
How much does a security system cost?
Your security costs depend, for the most part, on the number and type of devices you have. The other price factor is monthly monitoring rates.
Security equipment can range from about $20 to several hundred dollars per device depending on how complex the technology is or how costly it is to support the device. The more devices you have, and the more advanced they are, the more your system will cost up front.
Most providers charge for equipment upfront, some offer monthly plans with financing, and still others build some equipment prices in with the monitoring prices.
If the security provider you like most charges upfront, you may still be able to afford the smart security system you want. If you feel most comfortable pricewise with a couple sensors, some providers let you start there and purchase additional devices later.
Aside from equipment, you'll also pay monthly for monitoring services. Monitoring doesn't mean employees personally check on your devices; it means that your hub or control panel maintains a constant cellular or telephonic connection with the monitoring center and alerts security experts if your alarm goes off.
Which Home Improvement Show Does Your State Flip Over?
Home improvement shows are easy to like. Whether you become quickly invested in a newlywed's pursuit to find their forever home or find satisfaction from outdated wallpaper being torn to shreds, one thing is certain: the genre is addictive.
Each home improvement show comes with its own set of unrealistic time expectations, grandiose projections, and shots of someone excitedly taking a sledgehammer to a wall. Then in one commercial break, the home is suddenly flipped, finished, and ready to go.
Which home improvement show is the most heartwarming? The most gratifying? Read on to see the show your state's talking about the most.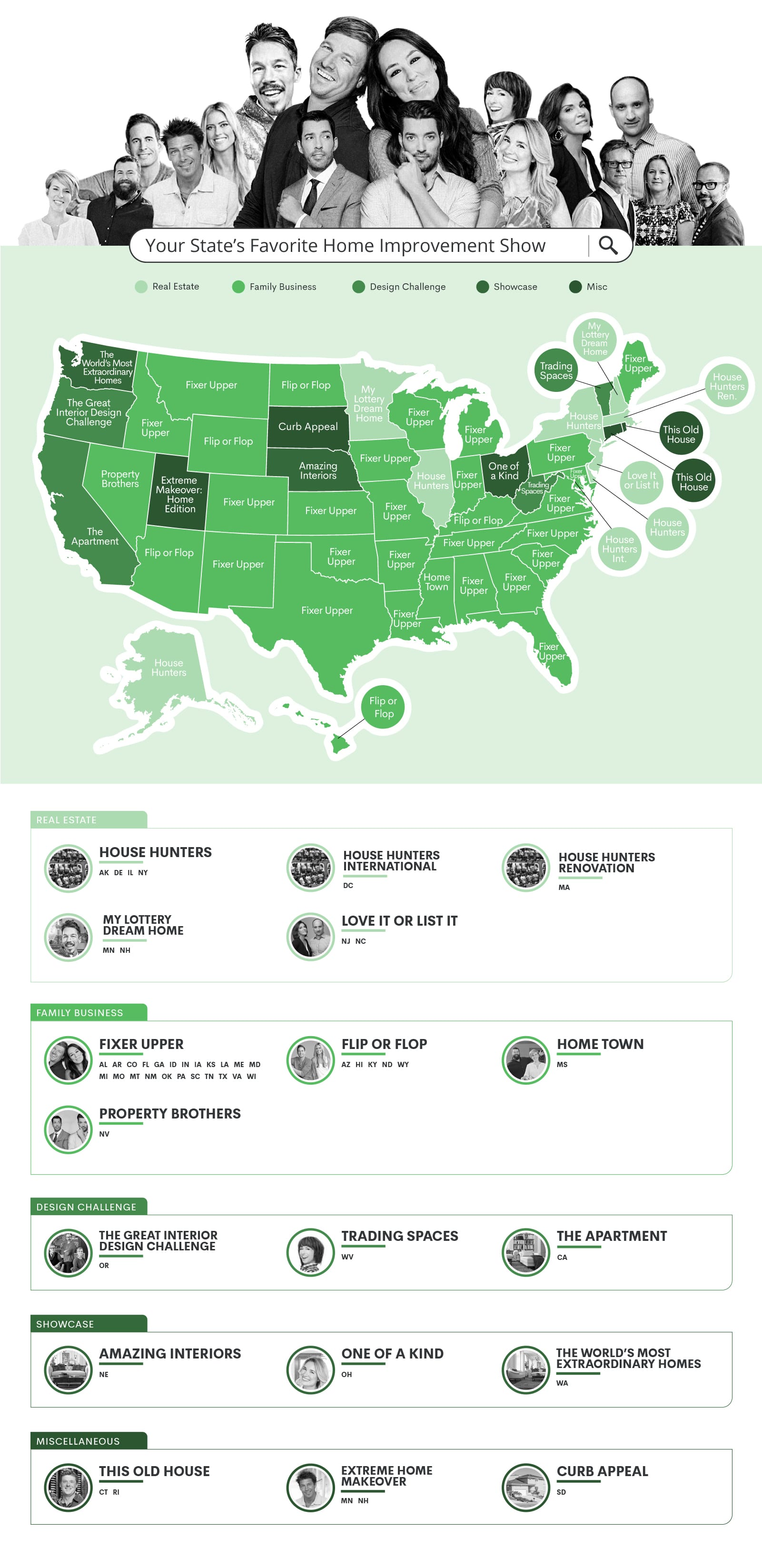 Each State's Favorite Home Improvement Show
Interesting Findings
Chip and Joanna Gaines bring new meaning to the term dream team. Joanna has the design chops, and Chip tackles the construction—together, they create a delightful duo with a collaborative rapport that comes from having chemistry on and off the camera. The couple is so popular, nearly 25 states crowned Fixer Upper as their top pick.
With nearly 5.4 million Asian Americans residents, California has the highest Asian American population in America. The Apartment, California's favorite home improvement show, also happens to be the longest-running reality competition show in Asia.
HGTV's Home Town, the renovations show led by Instagram-discovered college sweethearts Ben and Erin Napier, is produced in Laurel, Mississippi. The couple has a knack for small towns, and nobody does it better than these two. Sure enough, Home Town is the Magnolia State's most popular show.
Utah's class favorite, Extreme Makeover: Home Edition, ended its nine-year streak in 2012. The show received some backlash after a series of foreclosures put a damper on the happy-go-lucky series.
Remember Ty Pennington? The guy from Extreme Makeover: Home Edition who would yell, "Move that bus!"? The then-host went on to become the face of Trading Spaces, the show that's captured the likes of Vermont and West Virginia.
Five states chose Flip or Flop as their fav-o. Another HGTV staple, the Southern California house flipping series is slated for a seventh season. As for the show's divorced duo Tarek and Christina? Their relationship isn't as long-standing. The two have been on and off the past several years, with Christina even remarrying. But despite their romantic differences, the show goes on.
House Hunters earned stripes in four states, while House Hunters International and House Hunters Renovation earned favorite status in DC and Massachusetts, respectively. Believe it or not, the House Hunters franchise has sixteen spin-off shows. But don't worry: the original show, House Hunters, is still getting plenty of attention—the show gets 100 to 200 applicants per week.
Methodology
To figure out each state's favorite fixer-upper show, we analyzed each state's Google trends data for popular home improvement shows.
Image Credits: (All images sourced from official Facebook pages unless otherwise noted)
https://creativecommons.org/licenses/by-sa/2.0/
All HGTV shows depicted- Credit: HGTV Facebook, Paige Davis- Credit: Official Facebook page, The Great Interior Design Challenge- Credit: Official Twitter account.